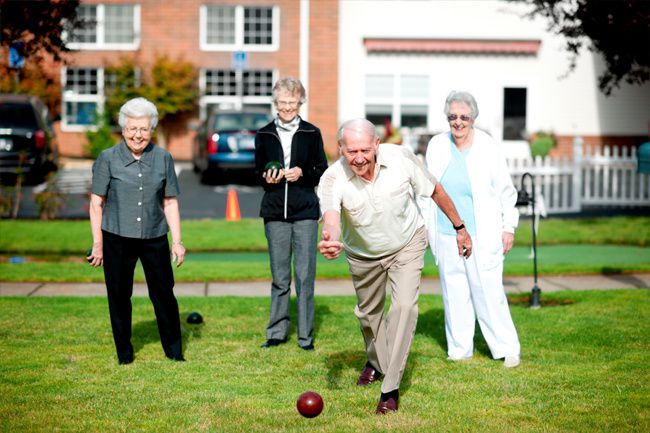 Working all your life trying to make both ends meet and providing all of your family's needs are the bulk of your life. Nowadays, a person's way of living has a lot of twists and turns and thinking about your future takes a back seat.
Importance of Retirement Places
It's time to look after yourself and decide on your future. Your family is there to help you in the best way they can.They have their life to worry about by the time you need them.
It removes the stress of maintaining your own place. Household chores like cleaning and laundry would be done for you on a regular basis. Each place has different amenities to give you both leisure and comfort.
The need for companion and sense of belonging peaks during the senior years. These places remove any feeling of abandonment and neglect among its residents through social activities and gatherings.

Different Senior Living Options

Choosing the right place for your future is a big task to make. There are a lot of options for you. Each type corresponds to varying needs, capabilities of seniors nowadays.

Independent living communities are for those active and thriving elders who can live on their own. The age-restricted living options make it possible for you to live with others who's on the same age bracket. Assisted living types still offer the independence and freedom for residents but would need additional assistance in everyday tasks such as bathing and dressing up. Seniors suffering from degenerative diseases would go for this type has higher level of supervision than others.

If your preference would be just a simple way of life, then search for those retirement apartments. Based on the current trends, it is divided into three types - luxury, market and affordable. The luxury choice would give you more spacious units and upscale amenities. Getting help from real estate agents would be able to give you a list of competitive prices for the market types. Affordable retirement apartments are mostly subsidized by the government and would be based on your income.

A more personalized option for your retirement life would be lifestyle communities. It is very broad and would greatly depend on your interests. This would include RV parking, gays and lesbian communities, faith-based homes, boating communities and many others. They have become popular through the years for those who want to spend their retirement years doing what they love the most.
Luxury retirement homes would not just give you bigger suites but also more upscale amenities as well like pools, onsite pharmacies and added security measures. These senior homes are on the rise right now since a lot of the younger generation has a retirement plan in place.
A comfortable life in your latter years can easily be achieved by picking the suitable senior home for you. There are different types that are very different in many aspects. Some are affordable while some cost more - making the right decision should come from you.